Australia's Biggest Opal Store! With 60+ Years of Operation, we have served 1000 of Happy Customers Worldwide.
We ethically source the best Australian Opals to handcraft unique jewelry. Our 100% Genuine Opals have an international lifetime guarantee and free* shipping!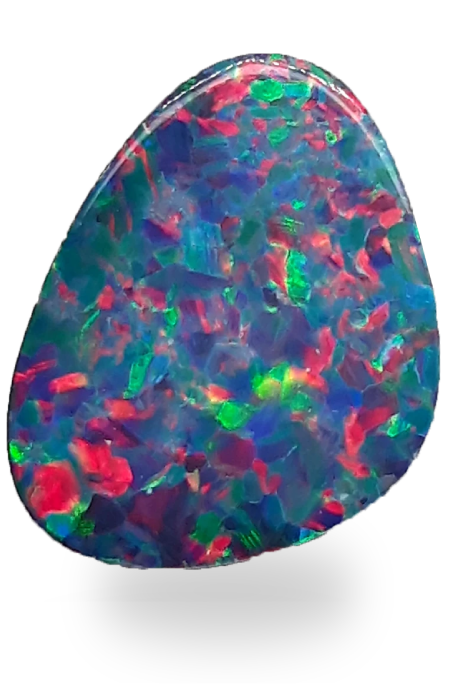 Opals
The Rarest & Most Valuable Gemstones in the World, Australian Opals.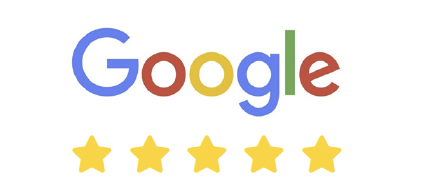 679 Reviews
A Reputation for Excellence
Shop our stunning Australian Opal's from the comfort of your home. Call by phone, FaceTime Audio Chat, FaceTime Video Chat, or Message/SMS us to discover and learn from us online or visit our Sydney store for a truly unique shopping and educational experience on the rarest, most valuable gemstones in the world!
Read Our Reviews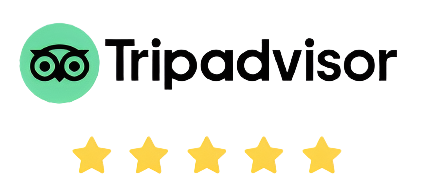 761 Reviews
Reknowned Quality & Trusted Craftsmanship
Her Royal Highness Princess Kate The Duchess of Cambridge
Princess Kate received a Pearl brooch set with Australian Sapphires and Australian South Sea Pearl. A beautiful piece set in an Australian leaf motif, "It was an absolute pleasure to be commissioned to produce this beautiful piece for the Royal Family. Graeme Blaiklock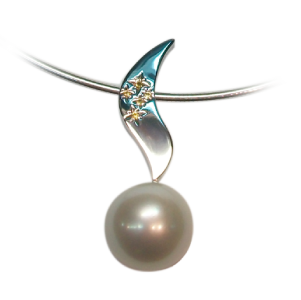 Reknowned Quality & Trusted Craftsmanship
His Royal Highness The Prince Charles Philip Arthur George
Prince of Wales, Duke of Cornwall, KG, KT, GCB, OM, AK, QSO, CC, PC, ADC

"I cannot think of a more fitting monument to the incredible bond that exists between Australia and England, than what is now represented in the stunning Boulder Opal "split" - separated by the geographical divide, yet forever connected by the Constitution we share. One half of the "split" residing with the Royal Family in London and the other half residing in Sydney still with us at Australian Opal Cutter's Sydney showroom. A proud reminder of our common heritage." Graeme Blaiklock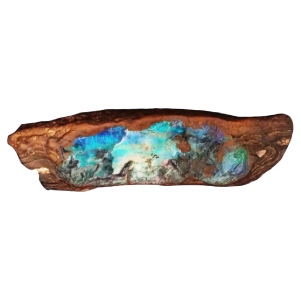 Reknowned Quality & Trusted Craftsmanship
His Royal Highness Prince William Duke of Cambridge
"It gave Australian Opal Cutters great pleasure to provide a beautiful pair of incredible South Sea Pearl cufflinks to his Royal Highness Prince William, beautifully designed and set in 18 K White Gold" and to see His Highness's gratitude in a letter of appreciation. " - Jason Blaiklock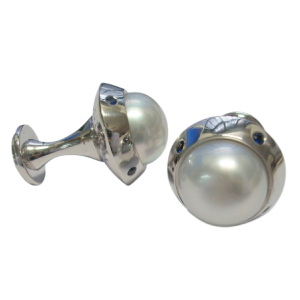 Reknowned Quality & Trusted Craftsmanship
Camilla, Her Royal Highness the Duchess of Cornwall
"Thank you very much for the beautiful brooch you so kindly gave me on my first visit to Australia, I shall treasure it and it will always remind me of the warmth of the welcome I received there." Excerpt from a letter of appreciation gratefully received by Australian Opal Cutters.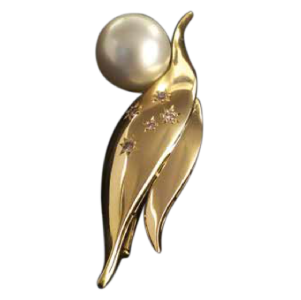 Frequently Asked Questions
Have a question? Here are some solutions to our frequently asked questions. Need More Information? Visit us in our Sydney store or contact us, we are happy to answer any specific questions you may have about our Australian Opal Jewelry.
Is it Safe to Buy Australian Opals Online?
When purchasing a luxury item, it's critical you trust the retailer you're purchasing from. A secure buying process is an important sign of a trustworthy online company.
Make sure you only purchase from a legitimate online store, preferably one with extensive expertise in the opal industry and membership with a gemmological or jewelry organisation. Check that the merchant's website has an SSL Certificate and that the Opals are coming straight from Australia! It just makes sense that your Australian Opal comes from the source, rather than, perhaps, the United States.
Remember never to shop from eBay or direct social media sites because many fake Opals and poor-quality resellers are on these platforms.
An Opal can pass through many hands from the miner to the cutter, the runner to a wholesaler to the manufacturing jeweller, then the retailer. At each stage, there is a profit margin added.
But "vertical integration" is where you purchase the Opal from one person who has cut out all of the middlemen…like US, so we can pass the savings onto you!
Buying Opals in Australia can be a challenging venture. With Opal stores in Melbourne, Sydney, Brisbane, Perth, and Adelaide, finding what you are looking for can be difficult. Australian Opal Cutters in Sydney understands this and has made the process easier by stocking an extensive range of authentic opals.
With a 5-star #1 rating on Trip Advisor, Australian Opal Cutters has helped over 1 million customers from over 32 nations find precisely what they are looking for at a budget that they can afford! The Australian Opal cutters online store is a great place to start safely buying Australian Opals online, with a Great range of 2700+ products, good value, great prices, discounts and special offers!
What is Your Customer Service Policy?
We care about each and every customer at Australian Opal Cutters, so to ensure our customers are completely satisfied, we will gladly repair, replace or issue credit notes to any jewelry piece at no extra cost.
From Opal Rings to Opal Earrings and everything in-between, any defects in materials or workmanship faults for up to 2 years from the original date of purchase is eligible for repair, replacement or credit.
Our liability under this warranty is subject to the Australian Opal Cutters master jeweller, who has extensive knowledge and experience with jewelry. We check to ensure that an Australian Opal defect was caused by defective materials or workmanship faults and was not caused by or substantially contributed by other factors or circumstances beyond our control.
Circumstances that could void our warranty include items such as repair works carried out by a jeweller other than us, accidental or malicious damage, or any neglect or misuse of the goods (as examples). 
How Do I Know If My Australian Opals are Real?
Fake synthetic opals are real! While synthetic opals make good alternatives for some, you should always be aware of unethical advertising practices that may try to sell you synthetic opals as real ones. 
The best way to avoid this and ensure you are purchasing quality Australian Opal Jewelry is to check the seller has gemmological qualifications. As well check if purchases come with 'certificates of authenticity' and hallmarks. 
The "hallmark" is one of the most essential parts of Opal Jewelry. For example, an Australian Opal Ring should have an inner "stamp" engraved into the inside of the opal ring as this mark confirms the quality and type of metal (alloy) used to make the ring. The same hallmark should be engraved on every Opal Earring, Opal Engagement Ring, Opal Pendant, Opal Earring and every piece of jewelry in-between. 
You can even ask your jeweller to check the hallmark and let you know what it is. If you really want to test your jeweller, ask: "do you know what percentage of nickel is used in the alloy" as any percentage over 17% may irritate the skin to those with allergies to Nickel.
At Australian Opal Cutters' we absolutely guarantee all of our hallmarks. If an Australian Opal piece was to unintentionally slip through with the wrong hallmark, this would be a significant failure on the part of our quality control and would be something we would move quickly to resolve!
Please note that natural opals are only considered genuine opals because they are completely solid gemstones. Whereas opal triplets and opal doublets are made by gluing pieces of natural opal gemstones together, making them partially man-made. Opal triplets, opal doublets, and synthetic opals can be great lower-cost substitutes to natural solid opals. Still, to ensure you are not being overcharged or deceived, you should always know for sure what you're buying.
Do I Have to Pay Duty on Your Australian Opals ?
Import taxes levied by your home nation are uncommon, in our experience. Customers may, however, be responsible for paying import taxes levied by their government when their items arrive. This varies per nation, and we have no influence over the taxes that may be imposed. Australian Opal Cutters does not cover any extra duties or taxes given by your country on our imported items.
Loose gems are basically a duty-free item anywhere in the world. The rationale behind this is that someone will get a job in your home country setting up the gemstone into a piece of jewelry. 
GST (Goods and Services Tax) is a ten per cent value-added tax levied on most goods and service transactions in Australia. Our website pricing includes the GST price. However, you do not have to pay this tax if you are a customer from another country. Exported products are tax-free and are not subject to the Australian Goods and Services Tax (GST). 
Australian Opal Cutters extends this benefit to our foreign consumers, and orders made over the website dispatched outside of Australia are tax-free. Customers who live in Australia, on the other hand, will be charged the 10% GST tax. These arrangements are subject to all of our jewelry pieces, from Opal Rings, Loose Australian Opals, Opal Engagement Rings and everything in between.

Does the Opal Industry Respect Aboriginal Land Rights?
Native title has had a massive impact on the Australian Opal industry. In the Boulder Opal industry specifically, Native title has affected the method, procedure and process by which miners operate.

A direct result of the native title legislation is that miners are now required to gain permissions from the council elders to mine what was once crown land. The negotiations may take many years to secure a native title agreement on a lease. 

Australian Opal Cutters works directly with the mines to guarantee the ethical nature of our Australian Opal Jewelry.

Opal classifications and the Opal industry were not created to force modifications to the many traditional labels used to characterise Opal in Australia or even in other countries such as Mexico.

Australian vernacular names for Opal and phrases that have been part of the Australian landscape for hundreds of years have all contributed to the mystery and mythology of daily language used on the Opal mining fields. The Opal miner's vocabulary will always include expressive local terminology as well as older historical terminology. For years to come, they will have their appropriate position in our gemstone heritage and storytelling.

Do You Use Australian Gold?
Gold jewelry, particularly in its purest forms, is extremely beautiful; everyone should have some in their jewelry collection!

Gold jewelry is usually always blended (alloyed) with other metals because pure gold is too soft to utilise, so the additional metals add better durability and strength.
The term 'carat' refers to the purity of gold and is based on a total of 24 parts. For example, 24-carat gold is pure gold – 100 per cent gold and nothing else. 18-carat gold has 18 of the 24 parts gold, while the remaining six parts are silver, nickel, or copper. White gold is a mixture of gold and other metals such as silver, palladium, nickel, and copper. Coloured gold is alloyed with copper and silver in various quantities to make yellow, green, and red coloured gold jewelry.

At Australian Opal Cutters, we only use Australian Gold in all our products. We only use Australian gold because Australia is one of the world's leading gold producers for premium gold jewelry. Western Australia, in particular, holds around 60% of Australia's gold reserves, with the rest spread over the rest of the country and the Northern Territory.

One of the biggest problems with online gold jewelry sales is the unethical practice of advertising pieces as 'gold' when the piece is gold-plated!
So, when buying gold jewelry online, make sure the piece has a hallmark (or stamp) that identifies the number of carats accompanied by letter/s, which certifies the gold piece is a variety of authentic Australian gold.
Do You Guarantee the Quality of Your Silver?
At Australian Opal Cutters, we only use the best quality silver for our Australian Opal Jewelry. Reputable jewellers will have a hallmark of 925 on a piece of jewelry which ensures the piece contains 92.5% pure silver with the remaining 7.5% is typically copper used to ensure the durability and strength of the jewelry piece.

Our silver at Australian Opal Cutters is tested by sawing a sample piece in half, as to ensure authenticity you have to check inside the metal to confirm the quality and percentage of silver in the alloy.

In addition, we further enhance the value, durability and luxury of our silver jewelry by adding a brilliant finish to your piece with rhodium plating, which is very durable and beautiful but is incredibly expensive. https://vimeo.com/270624578.

Rhodium plating is an additional step we add to our jewelry, from silver opal earrings, silver opal rings, opal engagement rings and every silver jewelry piece in between. We offer a lifetime guarantee with all plating in that we will re-plate the item for life FOR FREE! (Rhodium plating can cost up to $200 USD). 
Are You "Royal Jewellers"?
Yes! We have commissioned some wonderful high-quality pieces to the Australian Monarchists league, Prince William, Catherine and Camilla.
In addition, we have had the wonderful privilege of providing a a fantastic Boulder Opal "split" to Prince William as a gift, with one half of the Opal in Kensington Palace and the other in our Pitt Street showroom in Sydney! 
Are Opals Unlucky?
Australian Opals and Opal jewelry has been largely popular all around the world as the "Queen of Gems." But if you have ever heard the myth that Opals are unlucky, you should know that was alleged by the Diamond industry, as Opals were once the engagement ring of choice.
Opals are Australia's National Gemstone, with the Black Opal featuring as the State Emblem of NSW.  
News
Get the Latest Company News from Australian Opal Cutters and Australian Opal Industry Advice.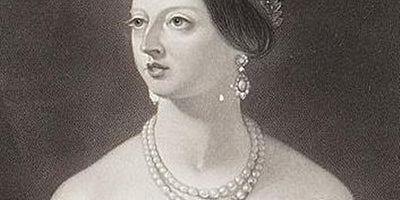 Superstitions Behind the Rainbow Gem