Company Profile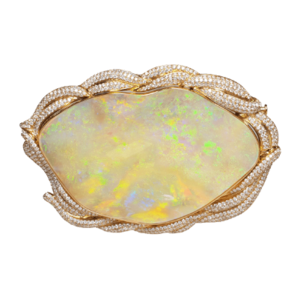 Australian Opal Cutters 
Australian Opal Cutters is one of Australia's best opal stores. We have operated for over 60 years, serving thousands of customers from every nation on earth! We are a family owned Company and have been in the gemstone business for 4 generations. As traditional family jewellers, we personally work with you - the customer- to create your dream jewelry piece.
Not only do we ethically source the best quality gemstones directly from the mines, but we also produce a large majority of our gemstone jewelry.
Each Opal and gemstone from Australian Opal Cutters is guaranteed with our warranty and service guarantee!
We offer a vast range of Australian Opal Types, Black Opals, Boulder Opals, Opal Doublets, Opal Triplets, Opal Fossils, Premium Opals, Light Opals and many unique variants. We also offer a stunning variety of Australian Opal Jewelry, Opal Rings, Opal Earrings, Opal Pendants, Opal Necklaces, Opal Watches, and custom pieces to make your dreams come true.
We handcraft gorgeous Opal Jewelry into Opal Earrings, Opal Drop Earrings, Opal Hoop Earrings, Opal Stud Earrings, and custom pieces from our thousands of loose Opals to make your dreams come true. 
Our Physical store is located in the centre of Sydney, and we are the best place to buy Australian Opals in Sydney and throughout Australia on our online store.  We offer curbside collection too! Every item of jewelry is handcrafted using high-quality materials and thoroughly tested before being shipped. Along with our warranty and service guarantee, you the customers are entitled to free cleaning services, re-polishing, prong-setting tightening and re-rhodium plating to return every piece to its 'as new' condition!
If you are looking to buy opals in Melbourne, opals in Brisbane, or any other Australian city and even globally, distance is no issue with Australian Opal Cutters! Orders are processed daily, and delivery is quick and secure. We will work with you and our motto is 'we are here to help'! We love happy customers and we live by the Golden Rule.
Introduction to Australian Opals
Incredibly rare, beautiful, and captivating, Opals are the #1 most valuable commercially available gemstone on earth! The name "Opal" is derived from the Sanskrit Upala "Precious Stone" and the Latin Opalus: "to see a colour change". Discover The Complete History of Australia's National Gemstone, The Types of Australian Opals, The Value of Australian Opals and How to Care for your Opals.
Meet the Founder & Chairman

Graeme Blaiklock
In 1967 Jack Musgrave Blaiklock began trading as a wholesaler throughout Australia and New Zealand with his son Graeme Blaiklock who was in his 20's. In those years, Graeme 'cut his teeth' as a wholesale jewelry salesman. Graeme used innovation and passion for creating completely unique "Jewelry Pop Up Showroom Displays" in rural towns throughout Australia and the Asia Pacific.
By the early 1970s, Graeme had a thriving company and, for many years, has traded very successfully. His sons at the tender ages of 10 and 9 were often employed weekends at the generous rate of $10 an hour to promote Australian Opal Cutters by handing out fliers!
Today Graeme's leadership and passion has led to Australian Opal Cutters becoming an internationally recognised brand with over one mission, deliver high-quality opals to customers in every nation on earth! Today Australian Opal Cutters still source opals directly from the mine and then cut and set opals in contemporary jewelry designs. Australian Opal Cutters is one of the last surviving manufacturing jewelers in Sydney and continues to host tens of thousands of happy customers through their Sydney factory and workshop.
Graeme is a tireless advocate for the recognition of the true value of Australian Opal. Since the 1880's Opal has been known as the "lucky gem from the lucky country", Australia's National Gemstone, and the "Queen of Gems", the Noble Opal.
An important early description of Opal is that of Caius Plinius Secundus, better known as Pliny the Elder, who lived in the first century AD. Pliny wrote an extensive treatise entitled "Natural History". He describes opal as being: "Made up of the glories of the most precious gems, to describe them is a matter of inexpressible difficulty. For there is amongst them the gentler fire of the ruby, there is the rich purple of the amethyst, there is the sea-green of the emerald, and all shining together in an indescribable union. Others, by an excessive heightening of their hues, equal all the colours of the painter, others the flame of burning brimstone, or of fire quickened by oil".
Graeme often reminds his audiences that Opal was held in great value by the Romans, a fact which is reflected in the well-known story of the Roman senator Nonius. He is said to have possessed a very fine opal about the size of a hazelnut and valued at 20,000 sesterces. The stone was so beautiful that the Roman emperor demanded that Nonius hand over the Opal (whether by purchase or gift is not recorded).
Nonius himself held the stone in such high regard that he departed from Rome with his gemstone, leaving his wife, family and property behind him. Heirlooms and heritage are the motivation behind Graeme's love for Australian Opal. Historically the Opal was the engagement ring gemstone of choice due to its exceptional rarity and stunning beauty. Throughout the centuries, Opal (not Diamond) has been the preferred engagement ring gemstone of choice.
The fact is that Diamond is quite "common" and depends on international price controls to ensure the value is maintained. The Harlequin Pattern in Gem Black Opal is exceptionally rare. Only 0.01% of the top gems are graced with this exquisite and rare formation pattern. A phenomenon of creation leads to billions of perfectly aligned molecules that form elongated colour units as the white light is split with a surgeon's precision into the colours of the spectrum. Opal is the only gemstone with this unique and valuable quality, where white light is split into a rainbow, and then the rainbow is "trapped" inside the gemstone. In fact, Opal is the only gemstone on earth where you can "hold a rainbow in your hand".
The "field" or mine of origin is important as there is only one field on earth where you can purchase Australian Black Opal, and that is Lightning Ridge. Lightning Ridge Black Opal is one of the most precious gems in the world, and Black with a 'named' pattern is 5,000 times rarer than diamond. Compared to diamond, ALL opals are sold for much less than their true worth.
Graeme truly represents the Australian Opal industry as a passionate advocate for recognising possibly the world's rarest commercially available gemstone.